Mitticool Clay Creation by Mansukh Prajapati (Morbi, Gujarat)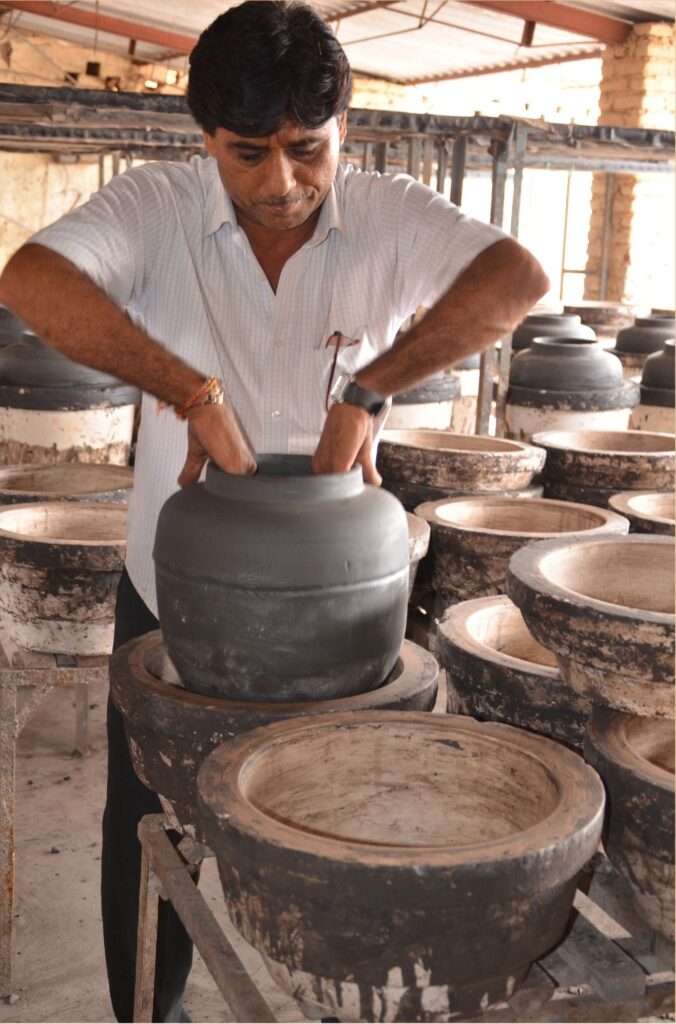 Problem Addressed: Mansukh bhai suffered huge loss during the 2001 earthquake, as most of his clay pots were broken. He thought of working on a fridge that would not need electricity and could be used by the masses. It might also help to revive his economic conditions. Thus, was born Mitticool- A clay fridge that keeps food fresh and cool without electricity.
Technology: Mitticool refrigerator had two water chambers one at the top and the other at the bottom. Water was filtered from the top chamber (20 liters capacity) and collected in the bottom chamber. Between the two water chambers, there was a space for storing vegetables, fruits (up to 3 kg), and milk. The principle of cooling in Mitticool is the same as that of clay pots i.e. evaporative cooling.
Societal Impact: It is a small refrigerator/ earthen unit made of clay storing vegetables, fruits, milk, and water It does not need any external source of energy or cooling and it's quite eco-friendly. He has exported it to more than 20 countries along with hundreds of other products made by him. He employs around 25 women and pays them very well. Many of his products have been copied widely such as tawa, water bottles and thus generating thousands of jobs for potters. He was honoured by the President of India at Rashtrapati Bhavan through HBN and NIF. He was supported by GIAN initially through the TePP scheme of DSIR in 1998-99.
Current Status: The innovator sells his products under the brand of Mitticool clay creations. He has won numerous national and international awards. He is one of the first grassroots innovators to become a millionaire. GIAN has mentored him and helped him scale up his numerous products.
cross-posted to the c@g blog