Foldable Ladder by Mohd. Rafiq Ahanger (Anantnag, Jammu & Kashmir)
Problem Addressed: Pruning and trimming of unnecessary growth and damaged tissues of apple plants becomes extremely challenging after the plant attains a height of six feet and above. The same challenge occurs while harvesting apples without any mechanical damage. This foldable ladder designed by Mr. Rafiq facilitates these horticultural operations.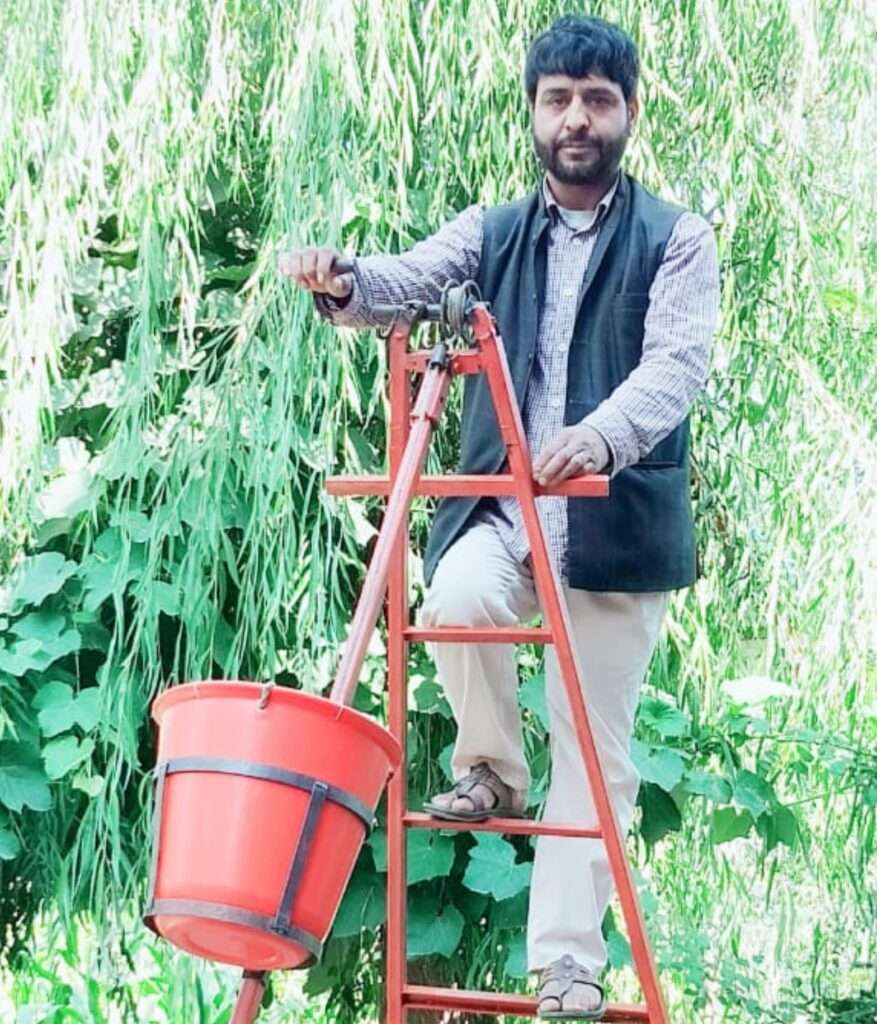 Technology: It has been designed like a tripod having a full height of up to 12 feet. Due to its wide pillar length. A basket can be pulled up and down by means of an adjustable rope pulley attached to the supporting pillar. This ladder can be folded in half of its size and can be used as a six feet ladder also.
Societal Impact: This iron ladder has a multipurpose use in horticultural plantations during harvesting and pruning, and is more secure than the existing one. It is a portable ladder and is beneficial for indoor and outdoor means.
Current Status: The innovator makes and sells them locally. He is looking for partners to scale this up for regions with large orchards. It has been funded under MVIF by GIAN.
(crossposted to the c@g blog. Please click here for more information on Mr. Ahanger and his innovation.)